The History of the Humble Lions Club

The Humble Lions Club was originally organized and chartered about 1935 and existed for a few years, then folded. During its tenure, the Humble Lions Club chartered the Conroe Noon Lions Club.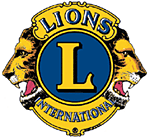 On September 21, 1945, the Conroe Noon Lions Club sponsored and re-established the Humble Lions Club. At the time, the Humble Lions was chartered Roy Yancy served as President and K. Stone was the Secretary.
In its long history, the Humble Lions Club sponsored and chartered the Huffman Lions Club, the Humble Noon Lions Club and the Kingwood Lions Club. Later The Humble Lions Club formally became the Humble Lions Club Charities, Inc. which is a 501C-3 charitable organization.
In our community, we support 3H Center, Boys Scout Troop, buy eye glasses, hearing aids and school supplies for needy children. Our club also sponsors scholarships for students at the Humble, Kingwood, Atascocita, and Summerwood High Schools. There are also a number of other charity projects in the Humble area that we support.
To accomplish these charity activities we raise funds through Fish Frys, Bingo, Bar-B-Que Cook-offs and the Humble Lions Bike Ride.
Our club meets on the 1st and 3rd Thursday of each month at the Golden Corral in Humble at 7:30 p.m. If you would like to call us for information about the Humble Lions Club, you many contact any of the board members or email us »